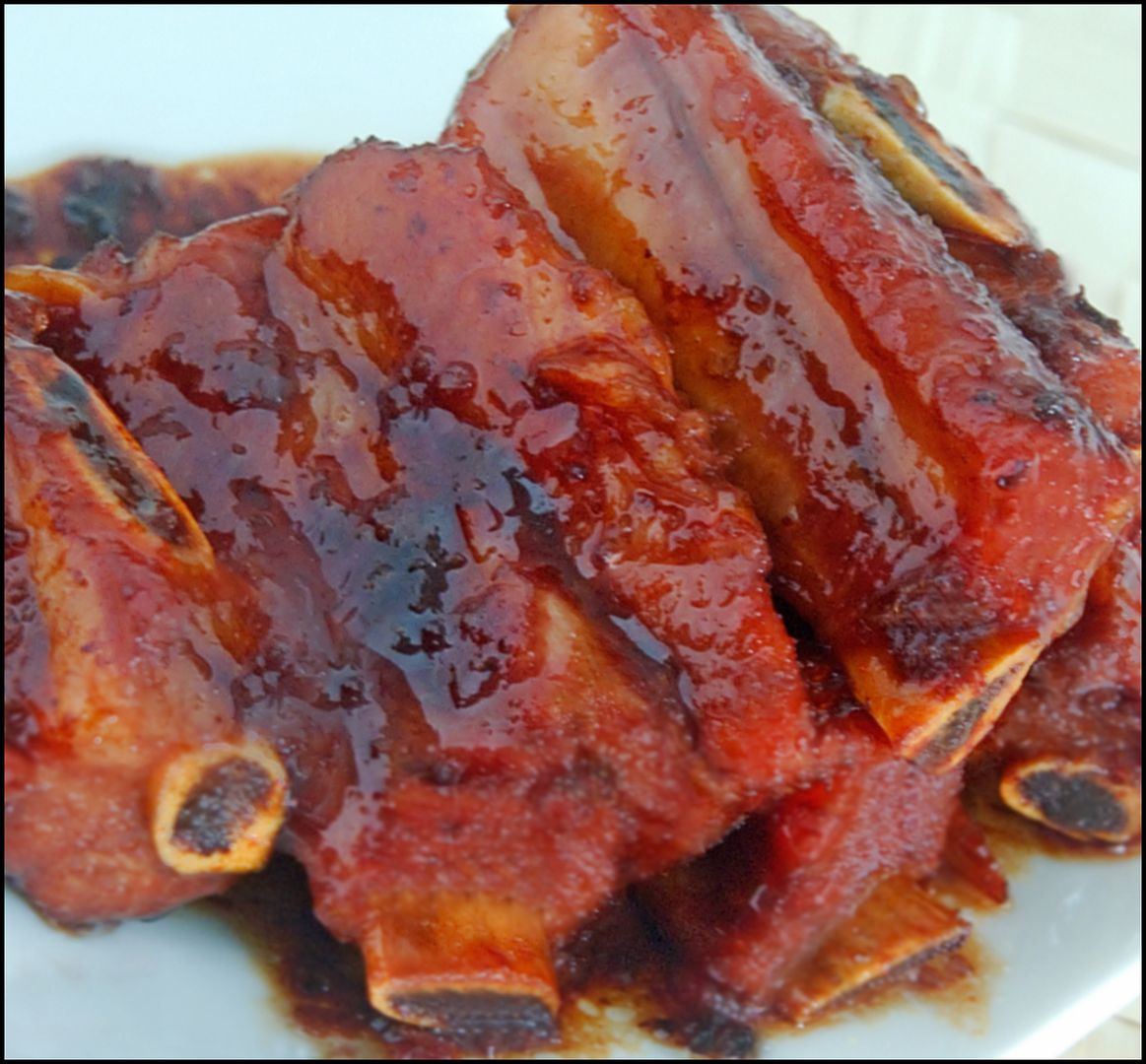 A man and woman got into a lift together. She greeted him by saying, "T-G-I-F."
He smiled at her and replied, "S-H-I-T."
She looked at him, puzzled, and said again, "T-G-I-F."
He acknowledged her remark again by answering, "S-H-I-T."
The woman was trying to be friendly, so she smiled her biggest smile and repeated, as sweetly as possible, "T-G-I-F."
The man smiled back at her and once again replied with a quizzical expression, "S-H-I-T."
The woman finally said, 'T-G-I-F – thank God it's Friday, get it?"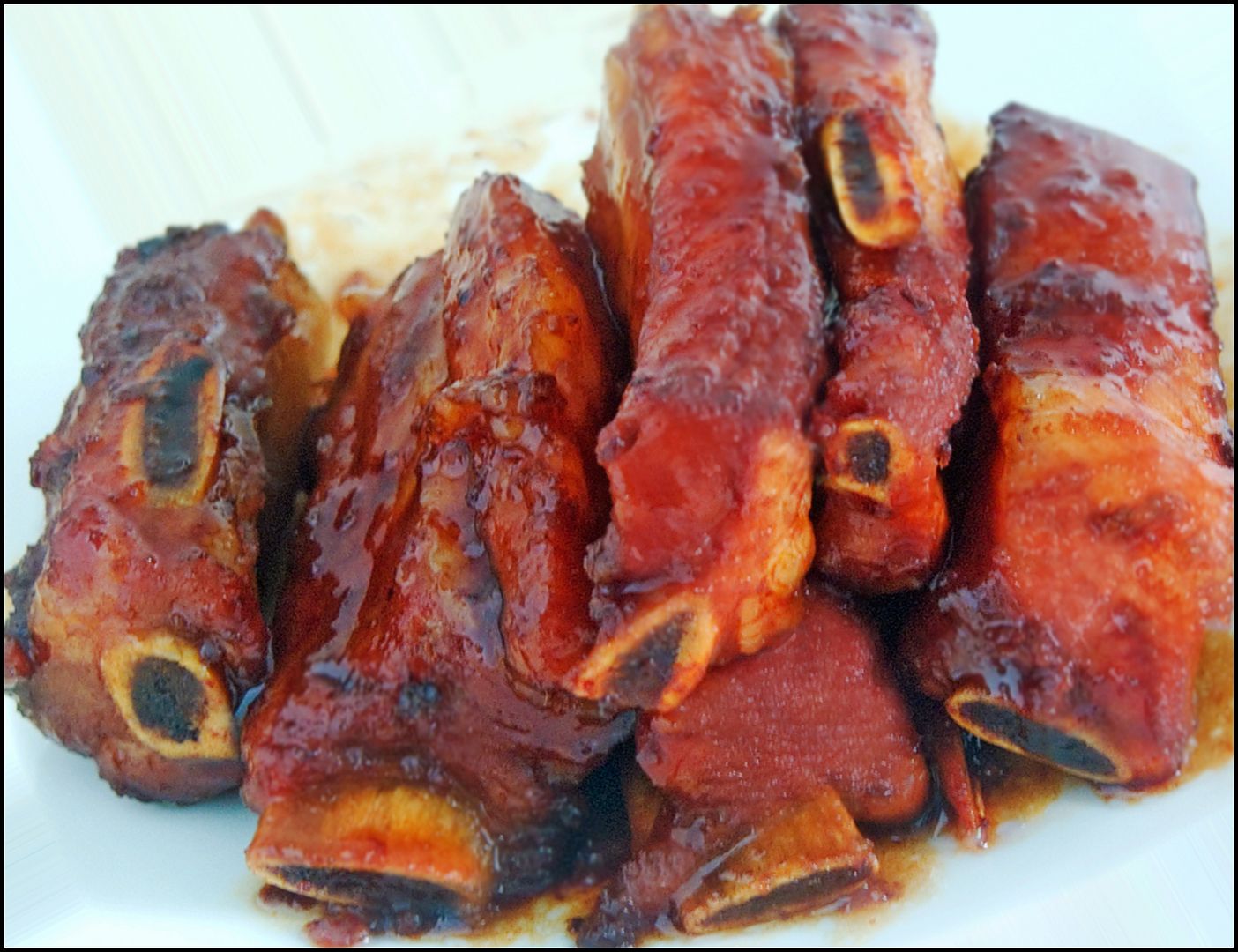 The man answered, "Sorry, honey, it's Thursday."
Terrible Thursdays?

Nope, not for me. I like Thursdays since it's TGIAF – thank God it's almost Friday.

Thursdays are, to quote Winston Churchill, "the end of the beginning". Or is it "the beginning of the (week)end"?

Anyways, I like doing something nice the day before Friday, like having some terrific teriyaki ribs. Makes me feel the weekend is nigh.


Have a great weekend, everyone!


TERIYAKI RIBS


(Recipe for 4 persons)

500 g pork prime ribs, 5 cm (2 inches) thick and 7½ cm (3 inches) long, with a bit of fat
4 tsp Japanese light soya sauce
4 tsp mirin
4 tsp sake
1 tbp sugar
2 tbsp malt sugar

Choose ribs that are meaty and a bit fatty. Blanch in boiling water till surface is cooked. Wash and arrange in a single layer in a pot. Add all other ingredients and enough water to just cover ribs. Bring to a boil. Simmer gently for 30 minutes. Turn ribs over. Top up with more water to just cover ribs. Simmer for another 30 minutes, checking after 15 minutes to make sure that water doesn't dry out.

Preheat grill 15 minutes before ribs are done. Line grilling tray with aluminium foil. Place rack in tray. Grill ribs only if they're thick (at least 5 cm or 2 inches). Otherwise, it's better not to grill so that they stay moist.

When ribs are tender, turn over again. Simmer for a few minutes to re-moisten. Taste and adjust seasoning if necessary. Remember that flavours would be more intense when the sauce is reduced. Remove ribs to grilling tray if grilling. Grill till slightly charred, a few minutes. Turn over and repeat. Whilst grilling, reduce sauce till glossy and sticky. Drizzle over charred ribs. Serve immediately.