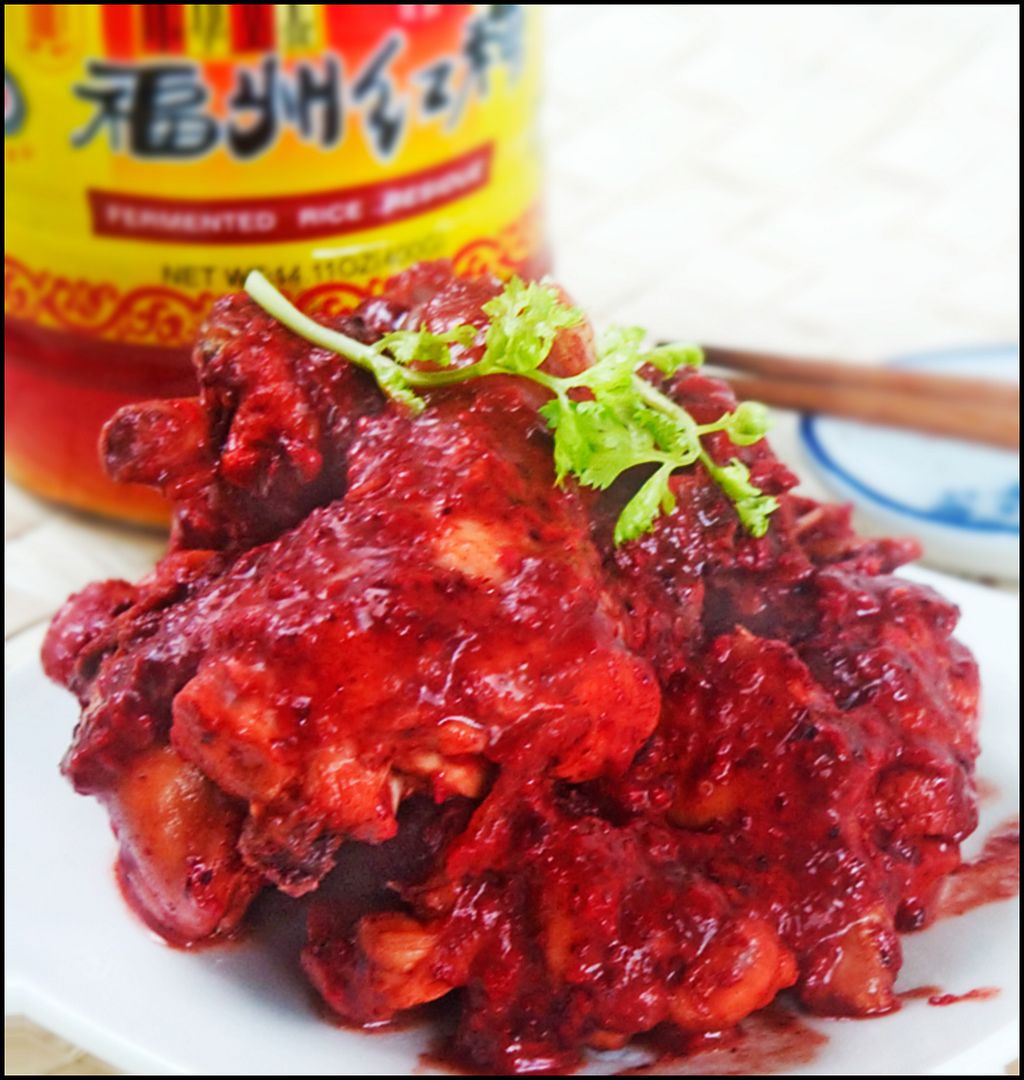 I was wandering round my favourite hangout in the neighbourhood – aka supermart – when I noticed some cookbooks in the fruits and vegetables section. Instead of being tucked away in some obscure corner, they were occupying prime real estate, right under my nose.
If you want the customer to buy something, put it where he's bound to walk past, at eye-level. This is one of the oldest tricks of supermarkets.
True enough, I stood amidst the apples, oranges and Russet potatoes and started browsing the cookbooks.
Flip, flip, flip . . . .
Hey, Pork Ribs Stewed in Red Yeast Rice Paste – 红糟排骨!
I'd seen before, on TV, chicken cooked with 红糟 .
I never got round to trying it because I kept getting distracted, by other dishes, work, fun and
games . . . .
But last night I had the recipe in my hand, and I was surrounded by all the ingredients I could ever want in the world.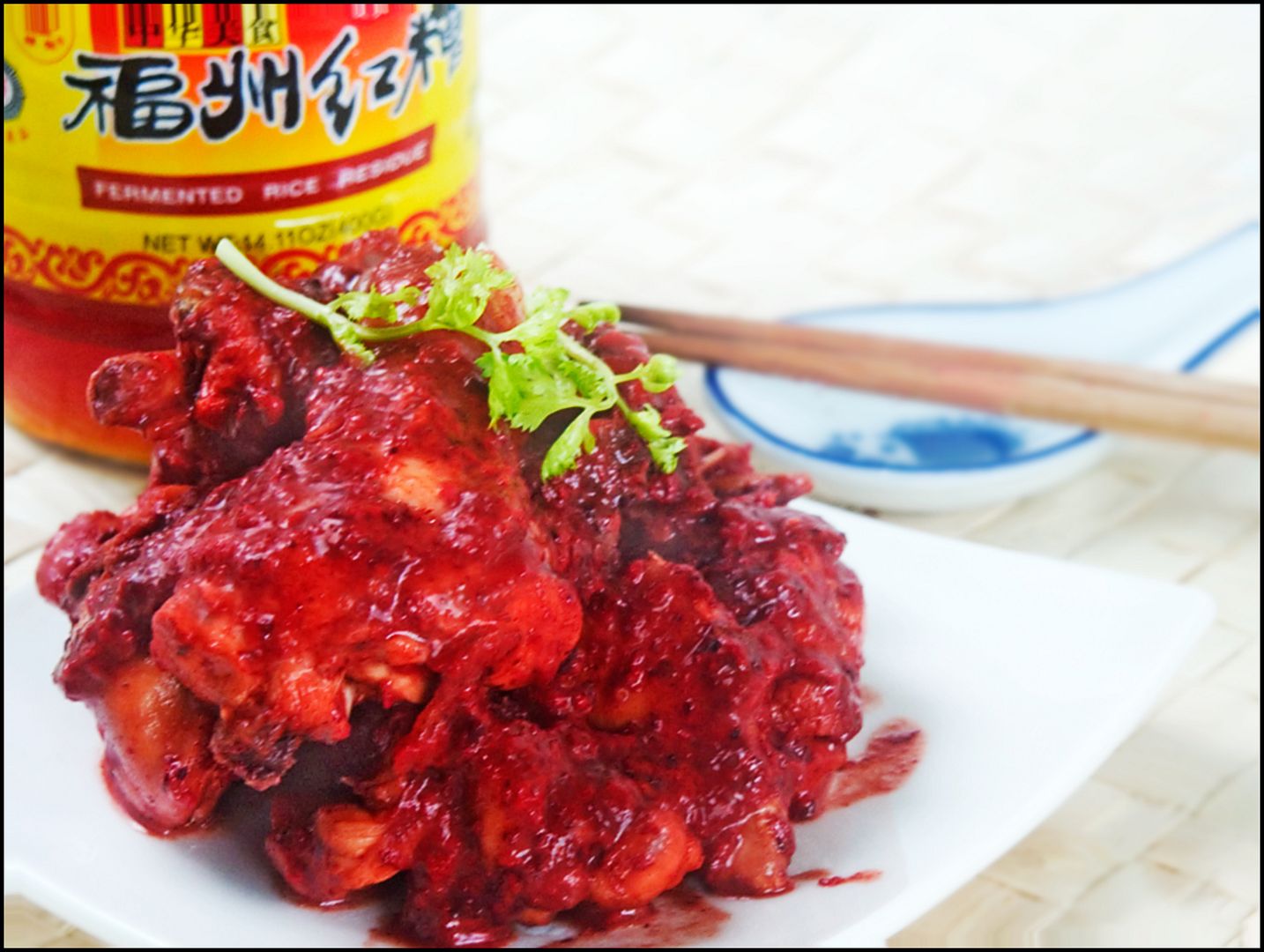 Perfect!
No more excuses!
I picked up all the stuff I needed but there was one thing I saved on. Seriously, who buys cookbooks nowadays?! The web is chock-full with recipes! And when I see one I like in a book, I whip out my handphone and
– ka-cha
!
– the recipe's in my handphone!
Shrinks say colours affect our appetite, and red makes us eat more.红糟鸡, as you can see from the photos, is fire engine red. Even tandoori chicken would seem like a washed out vampire in comparison. I have no idea if the shrinks are right but the boozy chook was gone in a flash.
CHICKEN WITH RED WINE DREGS (红糟鸡)


(Recipe for 4 persons)

2 tsp white sesame oil
10 thin slices ginger
3 tbsp red wine dregs (红糟 or 'fermented rice residue')
600 g chicken, washed and chopped chunky
4 tbsp Shaoxing wine
2 tbsp light soya sauce
½ tsp salt
2 tbsp sugar


Heat wok till very hot. Add oil and heat till just smoking. Add ginger and stir-fry over medium heat till lightly golden. Add wine dregs and stir-fry till fragrant. Increase heat to high. Add chicken and stir-fry till heated through and wok is stonking hot again. Add wine, then light soya sauce, salt and sugar . Stir thoroughly till wine and soya sauce are absorbed. Add enough water to cover about two thirds of chicken. Stir to deglaze wok. Bring to a boil. Cover and simmer on low heat for about 10 minutes, stirring once half way through. Uncover and increase heat to high. Reduce sauce till thickened. Taste and adjust seasoning if necessary. If it doesn't taste right, it probably needs more sugar. Add more till it tastes good, then adjust the saltiness. Turn off heat. Plate and serve with steamed rice.