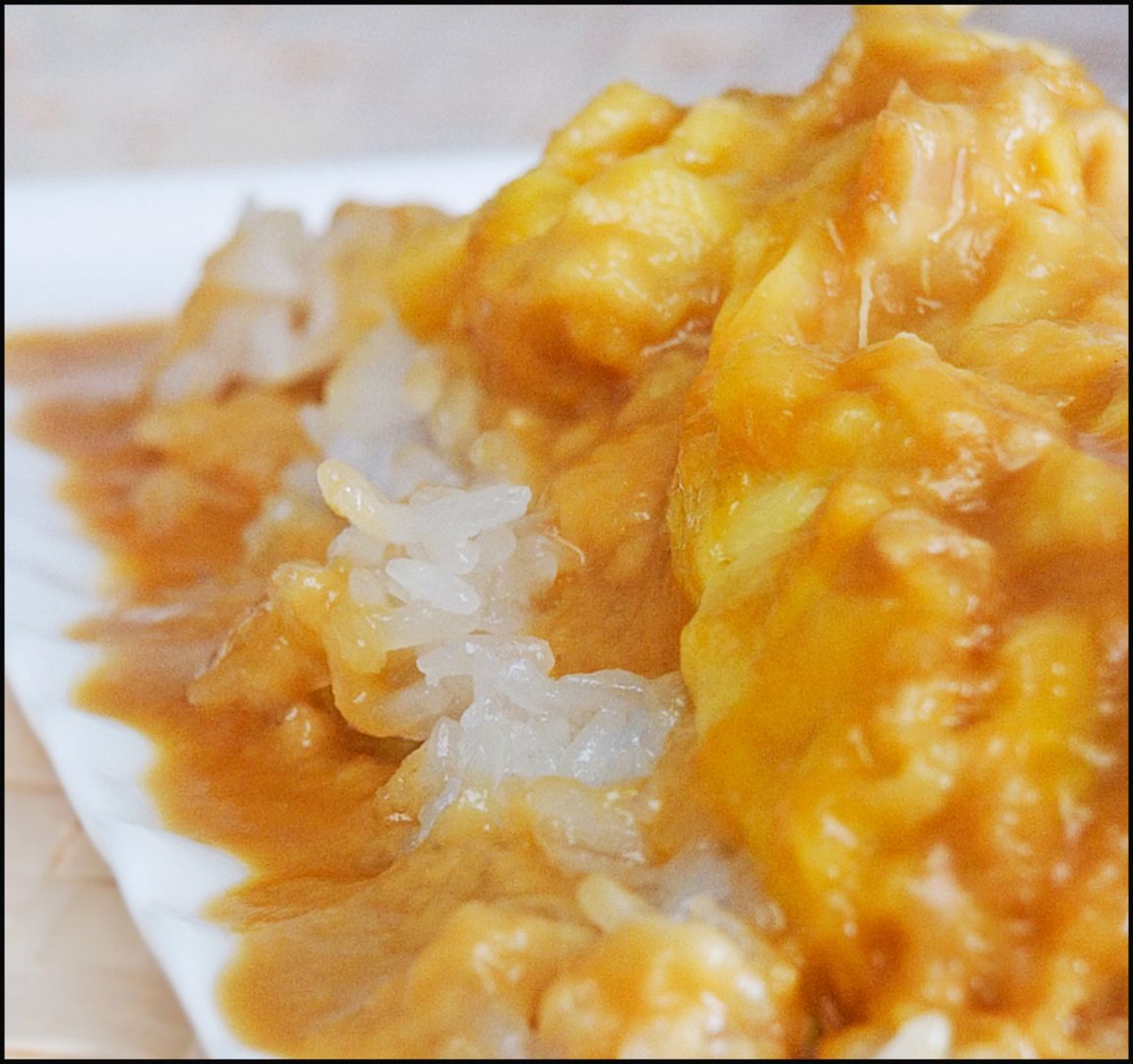 If I were a durian, I would hide in a corner and cry my eyes out. All those hurtful comments! The king of fruits may be revered in Asia but elsewhere, it has been compared to public lavatories, human pee, bat pee, sulphur compounds, gas from a thousand asses, French kissing dead grandmothers, rotting cats, rotting onions, rotting fish, rotting pineapples in sewers, rotting flesh in custard, dirty socks,
turpentine . . . .
Did I miss anything?
Oh yes, rotten eggs, clogged drains, garbage, cow dung and pig dung. Maybe that's why durians have a thick, spiky husk? To protect themselves from the cruel world?
Of course, the rude people who make rude remarks about durians have no idea what a D24 or D101 is even if one hit them in the face! They're like the blind talking about the
Mona Lisa
, or pigs about flying. And I bet they've never had
fermented
durian.
Oh yes, yum!
If you want a creditable opinion on durians, you should ask Stanley Ho, Macau's casino king. Someone who spends US$330,000 on a single white truffle (story
here
) should know his food, right? Couple of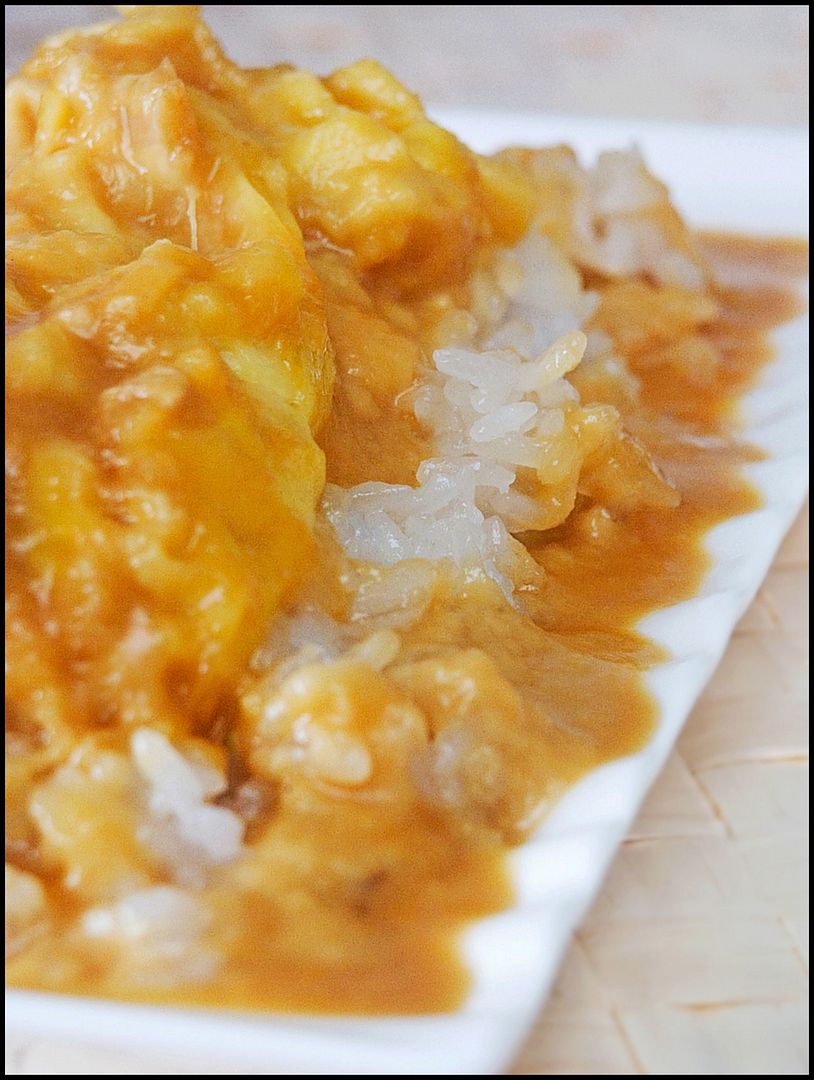 months ago, Stanley Ho sent his private jet to Singapore to buy some durians (story
here
). I don't think he got the best ones possible 'cause it was unusually wet last July. Rain makes durians watery and dilutes the taste. The best time to have Malaysian durians is when the weather is hot and dry, which allows the durians to concentrate their heavenly aroma. But then again, when you're 89 like Stanley Ho and you feel like eating something, eat it! Who knows whether you would see another sunny day, eh?
Durians from Malaysia used to be an annual fruit harvested around July-August but it's now also available around February-March. And the seasons now stretch up to maybe four months instead of just two when I was a kid. And Thai durians are available year round, though those are to Malaysian durians as
eggplants
are to caviar.
You know what's the other significant change in durians over the years? Buying durians used to be a man kind of thing. It was always my father who bought durians, never my mother, because a big bag of durians with husks is really heavy. And we needed a big bag 'cause there were so many kids. One day, some durian seller had an idea. He took the durian seeds out of their husks and packed them in Styrofoam boxes. Since then, women folks have been
liberated
from their dependency on men when it comes to buying durians! Is that brilliant or what? A lot of men still buy durians with husks though. They claim that those with husks preserve their flavour better. Hah! I think it's just a macho thing.
Because durians are so common and cheap now, my love for the king of fruits has dimmed to a more mellow affair. I still like durians but they don't make me go glassy-eyed any more. Instead of grabbing greedily with my bare hands, I use a bowl and chopsticks. Everyone wonders why I use chopsticks; I wonder why they don't. Instead of
au natuel
, I now prefer durians in cakes (from Goodwood Park Hotel – yum!), or cream puffs (from Joo Chiat – also yum!). Or with sticky rice from my kitchen – yum yum!
The balance of ingredients is very important in Durian with Sticky Rice. The easiest mistake made is adding too much sugar, which overwhelms everything else in the dish, especially the glutinous rice. If you can't taste the rice, what's the point of having it, right? Adding too much durian is not good either – might as well just eat durian! A good Durian with Sticky Rice should present all the five different flavours – sticky rice, durian, sugar, coconut milk and salt – distinctly but in harmony. When the balance is right, the king of fruits is truly embellished. But please don't take my word for it. Make it yourself! Hail the king!
DURIAN WITH STICKY RICE


(Recipe for 4 persons)

⅔ cup glutinous rice
360 ml fresh undiluted coconut milk (1½ cups)
1 medium size durian, or 1 box if you're in Singapore (2-3 seeds per portion)
4

pandan

leaves (20 g), washed and cut 7-8 cm (3 inches) long
¼ tsp salt
35 g sugar (2½ tbsp)
35 g palm sugar (2½ tbsp packed), roughly chopped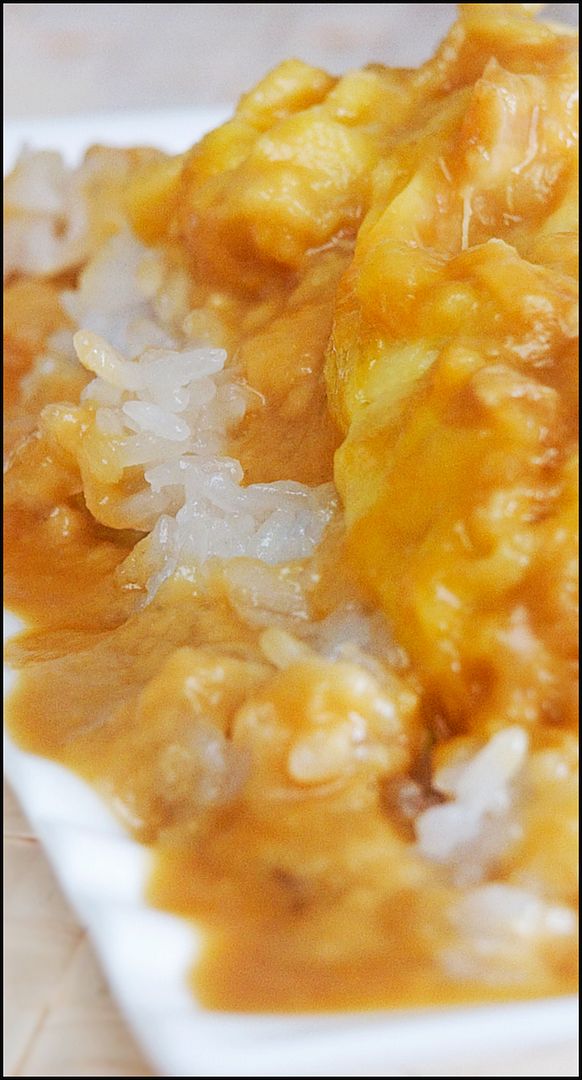 Wash glutinous rice till water runs clear. Add water to just cover rice. Steam 10 minutes over medium heat. Drizzle with 3 tbsp coconut milk. Stir to mix well. Make a few holes in the rice with a chopstick so that it cooks evenly. Steam 10 minutes. Drizzle with another 3 tbsp coconut milk. Mix and make a few holes again. Steam another 10 minutes. Turn off heat. Cover till ready to serve.

Whilst rice is steaming, remove durian pulp from seeds with a knife. Hold durians with a plastic bag if you don't want your hands to smell. Try not to mash up the pulp too much. Set aside. Discard seeds.

To make sauce, gently remaining simmer coconut milk, pandan leaves and salt in a small pot. Whilst simmering, add sugar and palm sugar to taste. Taste sauce with a bit of durian and rice till you find the level of sweetness you like. Turn off heat. Remove pandan leaves and discard. Add durian pulp. Stir.

Put hot glutinous rice in a plate or bowl. Top with durian and hot coconut sauce. Let rice steep in the sauce for a few minutes before eating. There should be enough sauce to lightly coat each grain of rice, which should be creamy and soft but not mushy. Do not overwhelm durian and rice with too much sauce. Enjoy!
.