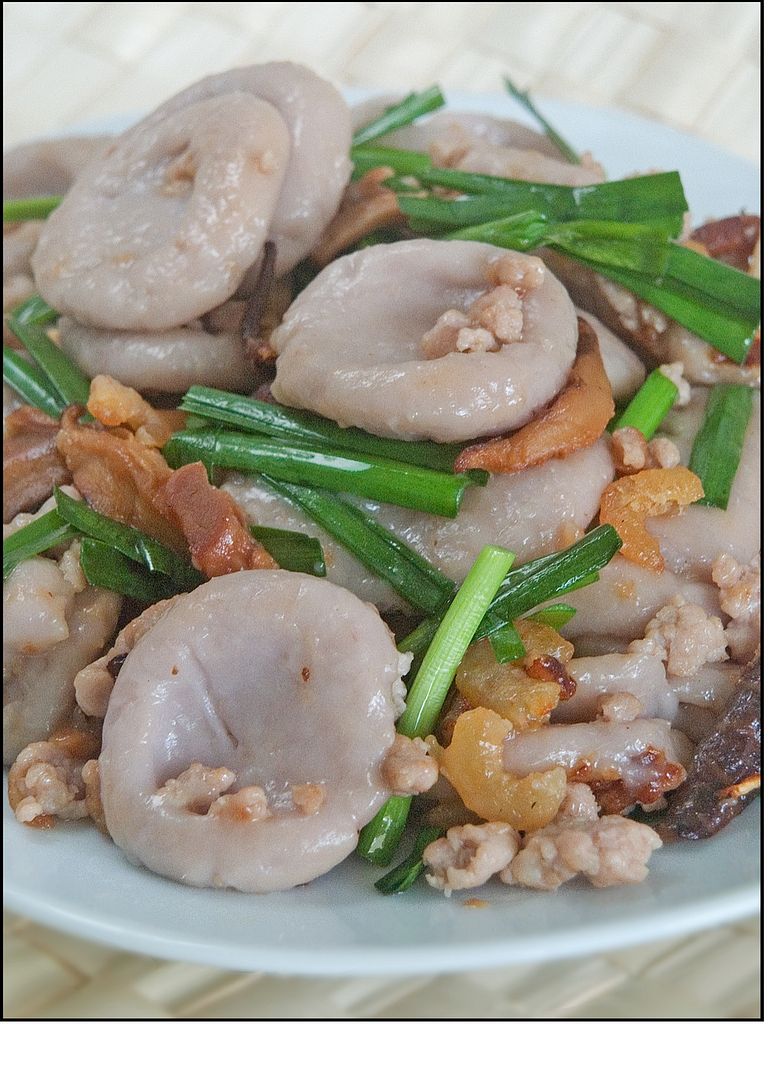 Sometimes, calculators just can't compare with abaci. Calculators aren't edible, nor do they bring you wealth and good luck . . . .
Of course, you can't eat an abacus either but you can make abacus beads, aka
suan pan zi
(算盘子). These little discs which look like their namesake are a delicious Hakka noodle that's served stir-fried or in a soup.
SPZ come with a feature that no calculator could ever have. If you eat
suan pan zi
during Chinese New Year, your abacus will be click-clacking non-stop in the new year, counting the amount of money you will have! Yup, hand on heart, that's absolutely true.